The top-rated audio series returns with stories adapted from the XPRIZE anthology Seat 14C, following the lives of hapless air travelers who find themselves transported to a world twenty years in their future.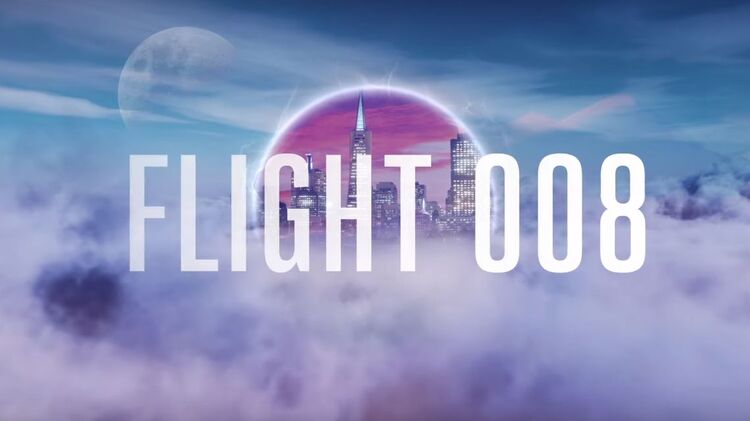 I'm delighted to report that my short story "Last" will close out Season 2 of the top-rated DUST podcast.
If you're not familiar with it, DUST is an audio anthology series dramatizing science fiction stories. While the first season, Horizons, offered an eclectic mix of new and classic stories, the new season, Flight 008, presents selected stories from the recent XPRIZE anthology, Seat 14C. These episodes follow the lives of passengers on an ANA flight from Tokyo to San Francisco that passes through a wrinkle in spacetime and lands twenty years in the future.
The talent assembled for this new season of DUST is stellar, including performers like Dan Stevens, Calista Flockhart, Danny Trejo, Keith David, and Alfred Molina, and writers like Nancy Kress, Charles Yu, Justina Robson, Daniel H. Wilson, Kathleen Ann Goonan, and Kevin J. Anderson.
Flight 008 kicked off with two big episodes on March 25th, and the productions so far have been fantastic. New episodes drop every Wednesday until May 27th, when my story "Last" brings the season to its finale. Watch the series trailer below, and I hope you'll subscribe and join us for the entire journey.
We're saving a seat for you.
Visit DUST online at watchdust.com/audio and scroll down to find all the ways you can subscribe and listen for free. And for more info about the series, see SYFY WIRE.