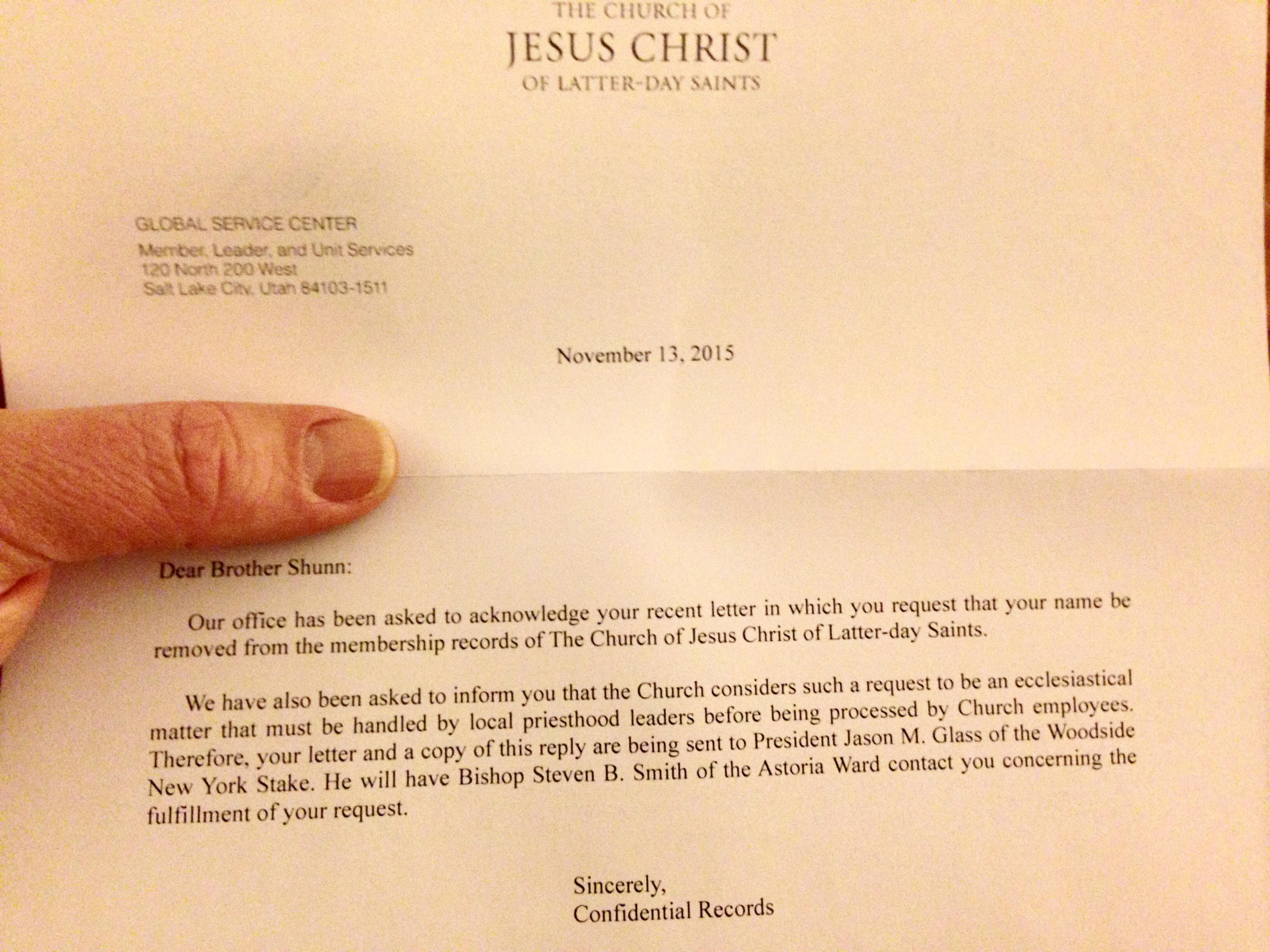 On November 10 (the same day
The Accidental Terrorist
was released), I mailed
my resignation letter to the LDS Church
via USPS Priority Express with delivery confirmation.
You see, unlike in many Christian churches, having your name and records removed from the rolls of Mormonism is not as simple as refraining from church attendance. Mormons are sticklers for records, and unless you do something drastic, they continue to count you as a member whether you want to be counted or not. If you move, your church records will often follow you, whether you want them to or not, and the leaders in your new city will send people out to your house to make sure you get involved in the local congregation. I've heard from former members whose repeated requests to be left alone were completely ignored, to the point where it could be called harassment.
I had not attended a Mormon church in nearly twenty years, and my address had changed eight times, but on May 29, 2014, I nonetheless received an email out of the blue from the local Mormon ward in Astoria, Queens, asking for volunteers to help out with a weekend service project. I still don't know how they knew where I lived, never mind what my email address was.
The point is, the LDS Church (both as an institution and as individual members) is terrible at respecting the boundaries of people who would prefer to be left alone. Because of this, it took at least one lawsuit to establish that people in the United States have the right to easily resign from the church and thereafter be left alone. That's how it should work in theory, anyway. In practice things are often messier.
Full entry