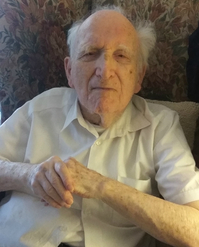 Larry Eisenberg, science fiction writer and biomedical engineer, passed away on Christmas Day at the age of 99. Despite his accomplishments in those fields, to readers of the New York Times online comments section he was best known as a...
read
Ella the Wonder Dog 2003 - 2018 In Memoriam Ella's calendars have been an annual tradition for many, many years. Even though she's gone now, and sorely missed, the tradition continues with a collection of photos drawn from throughout her...
read
I'll be one of more than 150 scheduled performers at the 25th Annual Alternative New Year's Day Spoken Word/​Performance Extravaganza, which takes place on January 1, 2019, from 1 p.m. to 9 p.m. at St. John's Lutheran Church in Greenwich...
read