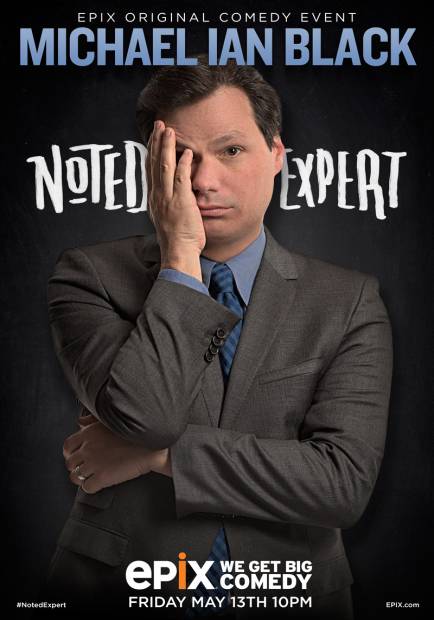 It was a magical moment. That's how Barry put it, and who am I to disagree?
Barry Goldblatt is my friend and literary agent. He also happens to be literary agent to actor/​comedian/​author Michael Ian Black, with whom you may be familiar. This past November, Barry took a small group of us to see the taping of Michael's new standup comedy special at John Jay College in Manhattan.
Now, this happened to be the very next day after my book release party for The Accidental Terrorist, so 1) I was still on a pretty big high, and 2) the comedy outing felt almost like a continuation of the party from the night before.
As the line of showgoers entered the auditorium, a woman we called the Sorting Hat directed each little group to the exact row where she wanted them to sit. "Are you big fans of Michael Ian Black?" she would ask, before sending the young and attractive college students to the front of the house and the rest of us to the anonymous back middle. She needed the audience to look good and enthusiastic on TV.
Full entry