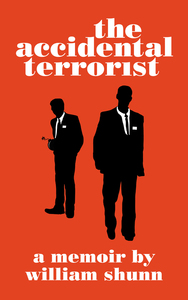 There seems to be some confusion out there about the title of
my memoir
. Hey, don't feel bad about it! I brought it on myself.
In a blog post a few weeks ago, I let casually drop that I was considering changing the title from The Accidental Terrorist to Missionary Man.
You'd think I suggested that Sesame Street should change Big Bird's name to Lysander Lemonbeak. (Though it does have a certain ring.)
Let me back up a bit and give you some history. When I started work on the book, Missionary Man was my working title. The Eurythmics single of the same name had dropped in the summer of 1986, just two months before I entered the Missionary Training Center to start my two years of service. Rumors abounded (in Utah, anyway) that Annie Lennox had written the song after two Mormon missionaries knocked at her door. For a lot of us leaving on missions around that time, "Missionary Man" was our anthem.
Full entry