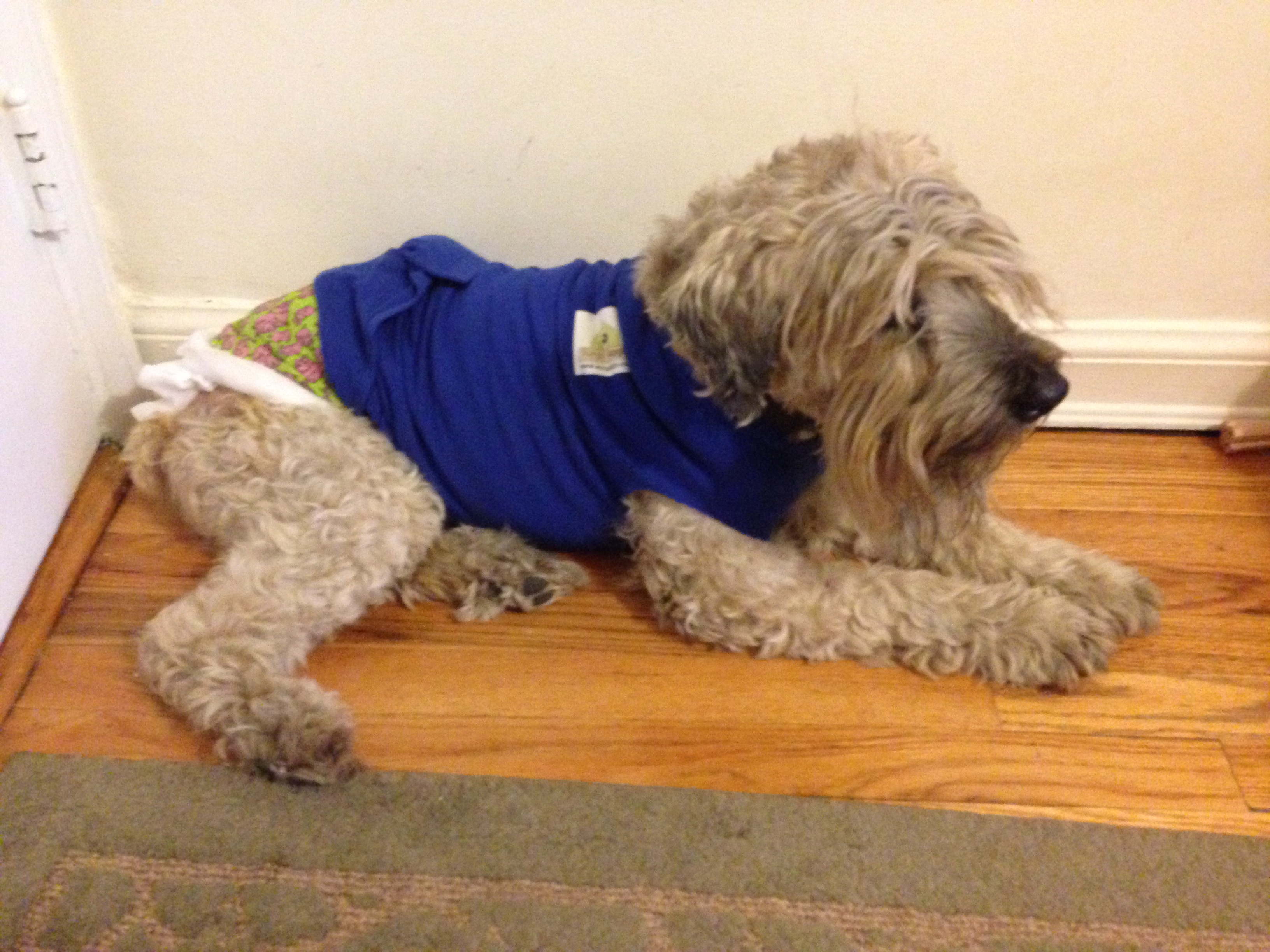 I've been so focused on my book for the past year or more that I can't even remember the last time I posted an Ella update here to the blog. I find that unconscionable, so I'm here to remedy that....
read
This morning, with a high of seventy degrees in the forecast, amazing for a November in Chicago, I drove the dog to Warren Park. That's where we go for a special treat instead of our usual neighborhood walk, because the...
read
Earlier from the second-story deck I caught a glimpse of the gate slamming shut as Ella chased someone out of the yard. Her wild barking was what had summoned me. The thunk of something landing solidly on the wooden deck...
read
Ella the Wonder Dog saves the day again, this time warning the Invisible Hounds of Hell away from Astoria before they can instantiate a doorway into our dimension. ...
read
Oh, what fun it is to play around with the slideshow-making capacities of QuickTime Pro and the music-compressing capacities of Adobe Audition! Not to mention what fun it is to play with the dog. ...
read
In this brief wintry clip, Ella demonstrates her rebounding technique: ...
read
Ella spars around a Japanese maple with her arch-nemesis Nyla for four and a half tranquil minutes, accompanied only by the soft, soothing sounds of news radio. Pure bliss-out: ...
read