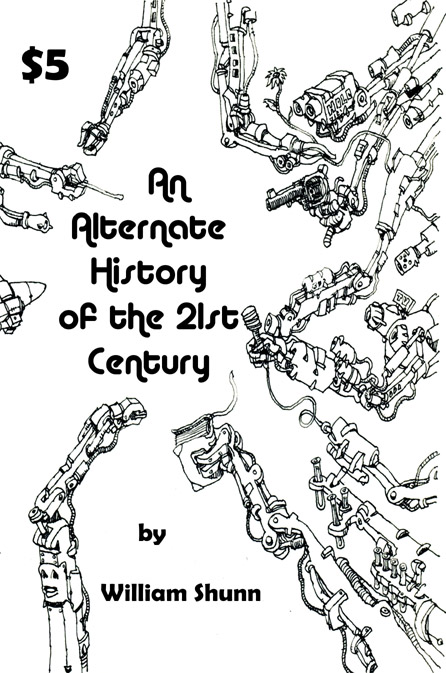 After the July republication of
Cast a Cold Eye
(the spooky novella I co-authored in 2009 with Derryl Murphy), I've been inspired to continue our stroll down Memory Lane with a rare little number from 2007.
That was the year John Klima's Spilt Milk Press brought out a chapbook of six of my stories under the title An Alternate History of the 21st Century. This little collection of near-future science fiction included four reprinted short stories and two original novelettes.
One of those original stories, "Objective Impermeability in a Closed System," went on to be reprinted in Hartwell & Cramer's Year's Best SF 13. The other, "Not of This Fold," has only ever appeared in the chapbook, but was still called out favorably in my entry in The Encyclopedia of Science Fiction.
That little book also included whimsical illustrations by Mattias Adolfsson and a very kind introduction by Cory Doctorow (which, though not included in new edition, happens to be available to read at Boing Boing.)
Full entry