How to Participate
Line Break is currently on hiatus. Keep abreast of future developments by signing up for our mailing list.
---
Line Break is always on the hunt for new and established writers to bring to our microphone. We're looking for fiction, poetry, essays, memoirs, humor—really, anything from straightforward narrative to experimental wordsmithing, so long as it can hold an audience's attention.
We feature, on average, five readers at each show. Each reader gets 12 minutes. Would you like to participate? Here's how.
Submitting your work to Line Break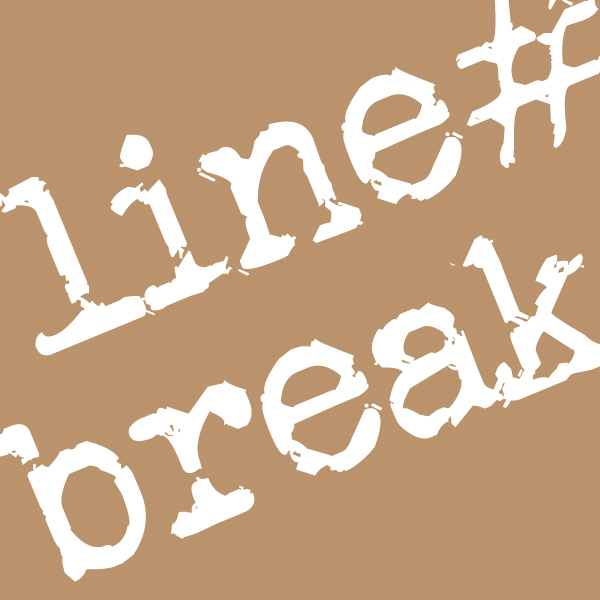 If you'd like to be considered as a Line Break reader, please email us at
submissions@shunn.net/lb
as follows:
Use "Line Break Submission" as your subject line.
Tell us a little about yourself, about your work, and about what you'd like to read for us. Be sure to let us know if you've read live before. Include links to audio or video if you have them.
Include the piece or pieces that you'd like to read by pasting the text into the body of your email. (We prefer not to download attachments.) For prose, limit your submission to 2,500 words or less (which is about all you can comfortably read in 12 minutes.) For poetry, send a sample of four or five poems.
If you have a book release or other publication date coming us, tell us so we can try schedule you around that time.
Also, we're partial to local writers, but if you're from elsewhere and plan to be in or near Astoria, Queens, on the date of a future reading, please let us know that, too.
We're usually trying to fill slots three to six months ahead of time, so please keep that in mind when you submit. We can't promise that we will reply to all submissions, but we will do our best. If we don't invite you to read, it's not necessarily because we found the quality of your work lacking. It may be that it simply didn't fit the aesthetic for the programs we're putting together for a specific event. If you don't hear back from us within three months, it's probably safe to assume we won't be able to use your piece.
We are open to most any type or genre of writing. While we won't feature out-and-out pornography, strong language and adult content are fine.
We look forward to reading your submissions!