About the Host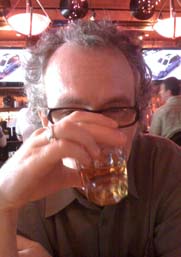 William Shunn
is the author, most recently, of the memoir
The Accidental Terrorist: Confessions of a Reluctant Missionary.
His more than three dozen works of short fiction have appeared in such places as
Salon, Asimov's, F&SF, Science Fiction Age, Realms of Fantasy, Electric Velocipede, Storyteller, Newtown Literary, Bloodstone Review,
and various anthologies. His novella
Inclination
was nominated for the Hugo, Nebula, and Theodore Sturgeon Memorial Awards in 2007. He is also the author, with Derryl Murphy, of
Cast a Cold Eye,
and of the chapbook
An Alternate History of the 21st Century.
On occasion he writes as
Perry Slaughter
.
Bill has worked as a computer programmer for twenty-five years, most notably for
WordPerfect Corporation
and
Sesame Workshop
. In the early days of the web, he helped produce live online concert broadcasts for artists like The Cure, The Allman Brothers Band, and
Mötley Crüe
. He was senior developer for
BenefitsCheckUp
, a service of the
National Council on Aging
, for six years, and served three years as a national judge for the
Scholastic Art & Writing Awards
. On September 11, 2001, he created the first online "
survivor registry
," where New Yorkers without phone service could post a note telling friends and loved ones they were okay.
After six years in Chicago, where he hosted and produced the acclaimed Tuesday Funk reading series, Bill is now back in Astoria, Queens, and is ecstatic to be hosting Line Break at Q.E.D.