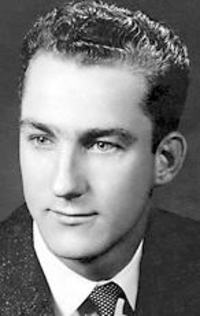 Today my father would have been 75 years old, had he not succumbed to complications from prostate cancer
nearly three years ago
. I want to post something about the old man, but the closest thing I have to a remembrance at hand is the second chapter from the latest in-progress revision of my memoir. It's not exactly complimentary on the whole, but it does attempt to trace the trials my father went through trying to secure a better future for his family, which I believe he succeeded at—even if he died doubting it.
By the way, I was in Los Angeles a couple of weeks ago and I hunted down the house in Highland Park where we lived until I was six. My mother had warned me that I really didn't want to visit that neighborhood, but since when have I ever listened to my parents' advice? Anyway, the neighborhood was just fine—quiet, even. The house, perched on hill on Aldama Street between Avenues 53 and 54, was much, much smaller than I remembered. And there were parrots squawking in a tall tree overhead.
---
In 1984 my father and I were driving back roads somewhere east of Victorville in the California desert when he sprang a terrifying question on me. "Son," he asked, "do you want to serve a mission?"
I didn't know what to say. This was something I'd never been asked before, at least not in a way that betrayed any genuine interest in how I felt. I must have fielded that stock question hundred of times growing up, from relatives, family friends, and people at church, and the expected yes was always my reflexive answer. But the look on my father's face told me this time was different.
Full entry