Page 3
Why is my blog called Inhuman Swill? Because you can unscramble the pieces to make William Shunn.
Oreo packet,
rip'd open and crush'd on the
subway floor. Tragic.
—for the kid in all of us
Full entry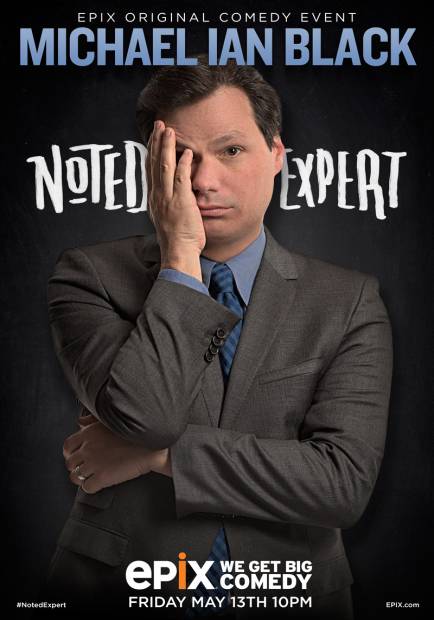 It was a magical moment. That's how Barry put it, and who am I to disagree?
Barry Goldblatt is my friend and literary agent. He also happens to be literary agent to actor/​comedian/​author Michael Ian Black, with whom you may be familiar. This past November, Barry took a small group of us to see the taping of Michael's new standup comedy special at John Jay College in Manhattan.
Now, this happened to be the very next day after my book release party for The Accidental Terrorist, so 1) I was still on a pretty big high, and 2) the comedy outing felt almost like a continuation of the party from the night before.
As the line of showgoers entered the auditorium, a woman we called the Sorting Hat directed each little group to the exact row where she wanted them to sit. "Are you big fans of Michael Ian Black?" she would ask, before sending the young and attractive college students to the front of the house and the rest of us to the anonymous back middle. She needed the audience to look good and enthusiastic on TV.
Full entry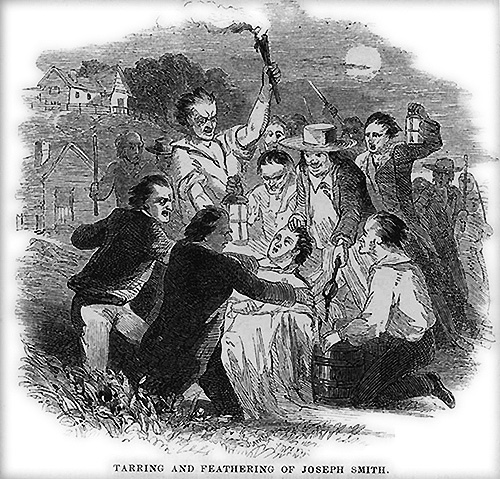 The term "anti-Mormon" is tossed around too lightly.
A few months back, I linked to a video in which Lewis Black read an angry rant submitted by an 18-year-old Mormon apostate named Trevor Sepulvida. A week after the video appeared online, Jana Riess of Religion News Service casually called it "anti-Mormon."
One of my old mission companions emailed me recently to share his impressions of The Accidental Terrorist, which he wanted to read because I wrote about our time serving together. He generally enjoyed the book and had only minor quibbles with what I'd written about him. But, he told me, he skipped the chapters about LDS Church history because they were "anti-Mormon."
My own sister is one of many church members I've heard call the Broadway musical The Book of Mormon "anti-Mormon," sight unseen.
Full entry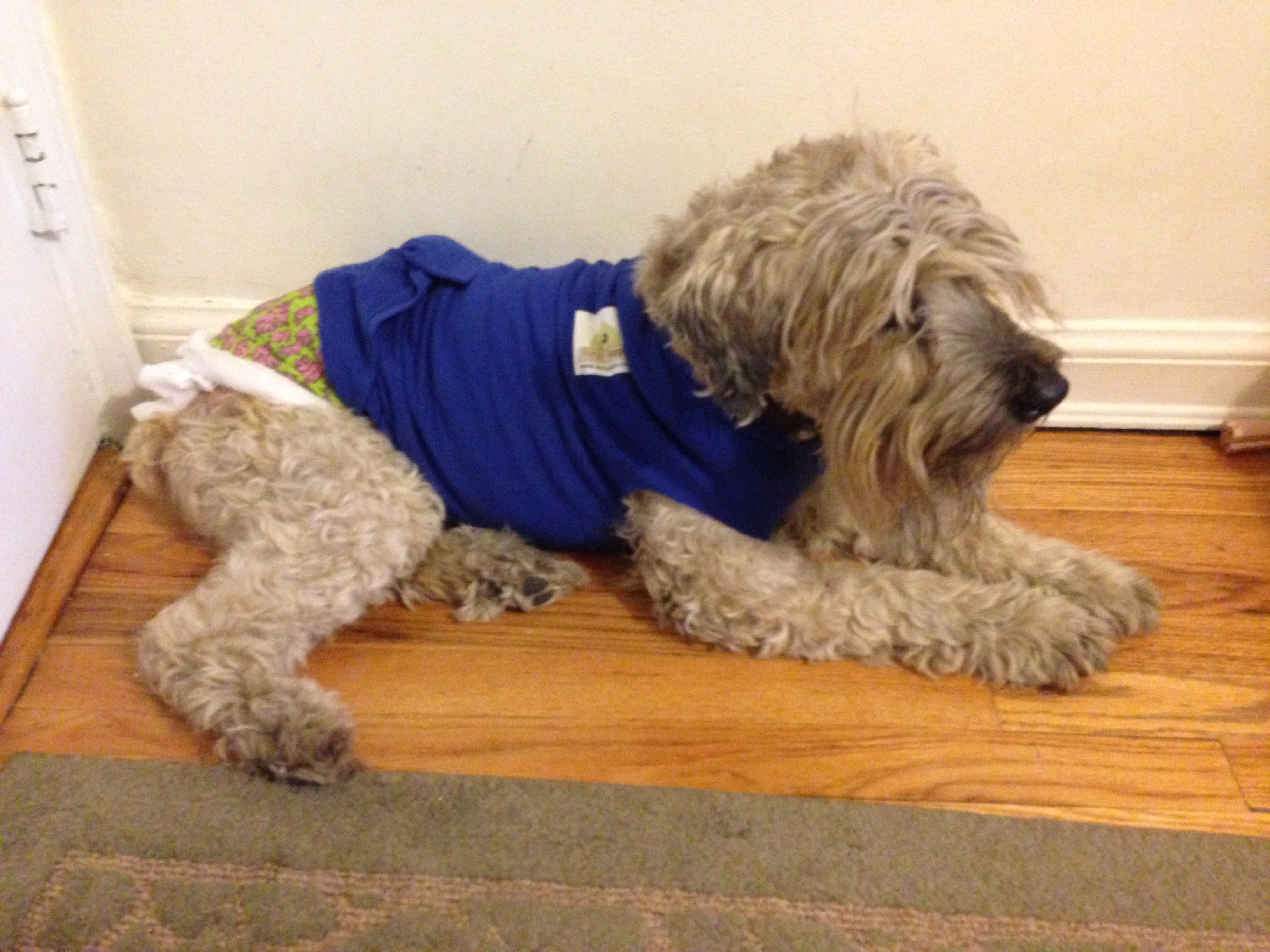 I've been so focused on my book for the past year or more that I can't even remember the last time I posted an Ella update here to the blog. I find that unconscionable, so I'm here to remedy that.
First off, Ella is doing just fine, despite the fact that she had surgery last month, the second time this year. Like many wheaten terriers, Ella is prone to developing big sebaceous cysts, which for the most part we have left alone. They're mostly only a problem if they start to grow. In that case they can cause intense discomfort, or they can even burst and get infected.
Normally we've handled Ella's cysts by having them drained with a needle when they get too big, but in February we finally had to send her under the knife for the first time to have four of them removed. One had burst, another was getting bigger, and we figured we would just take as many off as possible as long as she was under anesthesia anyway.
This is considered minor surgery, but it's still nerve-wracking, especially because of the anesthesia. But Ella came through the first surgery fine, which made us a little less wary about doing it again last month.
Full entry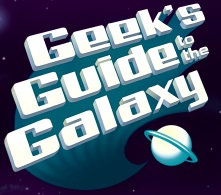 Though it doesn't officially come out until tomorrow, my interview with the
Geek's Guide to the Galaxy
podcast is now live and available through iTunes and elsewhere.
I really enjoyed doing this interview. Host David Barr Kirtley asked great questions, and we chatted not just about the writing of The Accidental Terrorist, but also how charismatic religious leaders manage to get away with so much and why there are so many Mormon science fiction writers.
Dave does a heroic job with this podcast in general, and if you're not listening to it regularly, you should. In fact, you should listen to a few of the many great past episodes and then help support the show.
Listen below now!
Full entry
After years of work, The Accidental Terrorist, my memoir of Mormon missionary life, is out today! And what better way to celebrate than to mail a letter that, honestly, is years if not decades overdue...
---
10 November 2015
Member Records Division, LDS Church
50 E North Temple Rm 1372
Salt Lake City, UT 84150-5310
Full entry
Is there a religious equivalent to the term "civil disobedience"? As in, a term for defying one's church leaders when you find their edicts unjust or immoral? Something more warm-sounding than "heresy"?
Oh, well. For lack of a better term, I'd like to challenge a Mormon bishop to commit heresy.
---
Before I get to that, I'd like to talk about the Boy Scouts for a minute. I was very happy last month that the LDS Church decided not to sever its ties with the Boy Scouts of America over the issue of permitting troop sponsors to allow openly gay men to serve as Scoutmasters.
Full entry
When I started building my Accidental Terrorist Missionary Name Tag Creator, I knew I wanted to use the Perl interface to ImageMagick to overlay a name in bold white text onto the blank space on a name tag image like this one:
What's more, I wanted the name to look like it had actually been drilled out or stamped into the name tag, with maybe a slightly pebbled white surface to give things a nice feeling of texture.
I had used ImageMagick before for some simple applications, and I knew it was a very powerful graphics-processing package. However, it's also very arcane, without much in the way of user-friendly documentation. (Oh, there's plenty of documentation. It just helps to be fluent already in graphics-processing-ese to grok it.) Stack Overflow, to name just one forum, overflows with questions about how to do this or that with ImageMagick.
Full entry
This will be a pretty technical post, so feel free to skip it if you're not interested in Perl coding and things of that nature.
Tourists in Times Square
Blocking the sidewalk to gape
At an ambulance
Full entry