Happy Monday, Accidental Army! I know Mondays aren't the most thrilling days of the week, but I'm pretty amped about this one because it means that my oh-so-long-gestating memoir, The Accidental Terrorist, will be officially released tomorrow! I've been looking forward to this day for years. I hope you're nearly as excited for it as I am.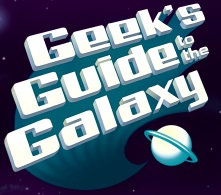 I have some interviews coming up that you might want to know about. Last night David Barr Kirtley of
Wired.com's Geek's Guide the the Galaxy Podcast
chatted with me for about 90 minutes about the writing of the book, why there are so many Mormon science fiction writers, and how Joseph Smith got away with telling such huge lies. That episode should become available this Saturday. (
The previous episode featured David Mitchell
, and I'm rather excited and daunted to be following a writer I admire so greatly in the guest seat.)
On Sunday morning, I'll be chatting live with David Pacheco of the "Atheists Talk" show on Minneapolis-St. Paul's AM 950—the Progressive Voice of Minnesota. I can't wait for that!
And finally today, to whet your appetite for tomorrow's book release, I'd like to announce the recent publication of my short story "After the Earthquake a Fire" in issue 2 of the new online literary magazine Bloodstone Review.
This story is a fictionalized retelling of some of my experiences as a missionary after the events of The Accidental Terrorist. If possible, it's even darker than the memoir. You can read it in full here below, over at the Bloodstone Review website, or directly through Scribd.
I'll talk to you tomorrow on release day, when I'll have a big announcement to share! (And no, it's not a movie deal.)