New Yorkers! Come see me at HiFi Bar this Sunday night, as I perform memoir excerpts and original poetry with drum-and-bass backing. I probably won't be going on until after 9:00 pm, but please show up for the whole evening to support The Sunday Sessions at HiFi.
We'll have books for sale, too, pre-release.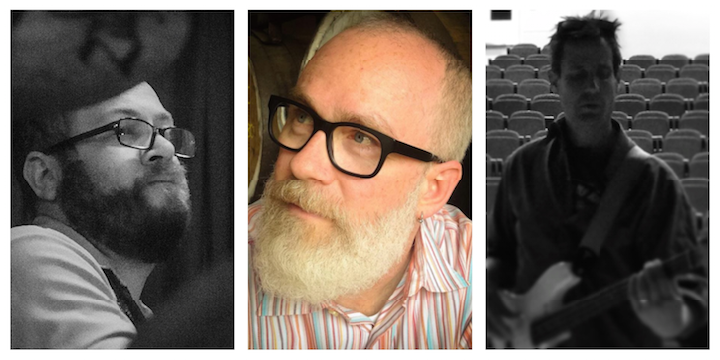 The Sunday Sessions feat. William Shunn
with musical backing by Daniel Geoghegan & Jon Pope
Sunday, October 11, 7:00 to 10:00 p.m.
The HiFi Bar
169 Avenue A (bet. 10th & 11th St)
New York, NY
The Sunday Sessions is proud to celebrate the imminent release of William Shunn's memoir, The Accidental Terrorist: Confessions of a Reluctant Missionary. Bill, a Nebula- and Hugo-nominated author, will be reading excerpts from the book and original poetry in a spoken-word format, with music and sound accompaniment by Daniel Geoghegan (drums) and Jon Pope (bass).
---
The Sunday Sessions is a FREE monthly open mic series hosted by poorcolin, offering a full backline to feature NYC musicians in one of NYC's great music institutions: HiFi.