Tweet
Tourists in Times Square
Blocking the sidewalk to gape
At an ambulance
Full entry
Tweet
The second and concluding part
of my new science fiction novelette, "
Our Dependency on Foreign Keys
," is available today at the online magazine
Across the Margin.
(
Part One
appeared yesterday.)
When last we left our not-so-heroic hero Pell "Franny" Franziskaner, he was no closer than he was at the start to figuring out who is sabotaging his cocktail party and threatening to kill him, nor to completing or even figuring out the task he's been given by the super-duper advanced A.I. called Hondo. But at least he's invented a cool new party game called dueling holaoke! Will Franny unravel the mysteries before it's too late? And will Hondo ever make an appearance at the party?
Learn all the answers now...
Part One: http://acrossthemargin.com/odfkpo/
Full entry
Tweet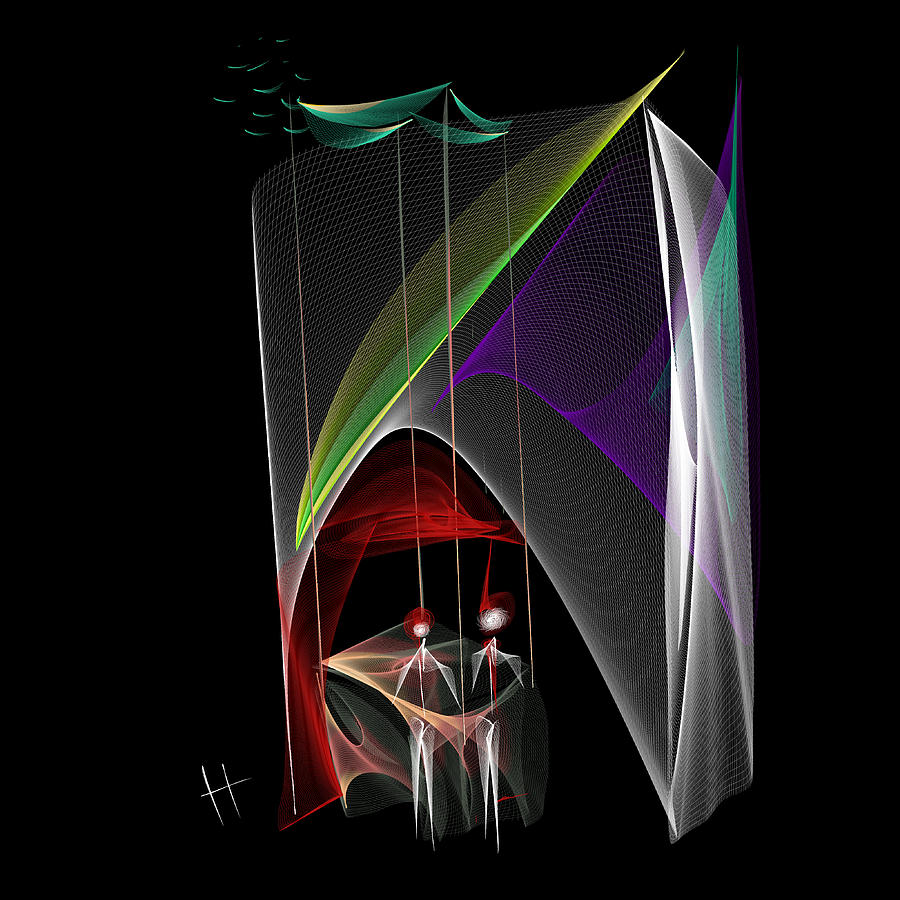 A brand-new story of mine, "
Our Dependency on Foreign Keys
," is available today at the online magazine
Across the Margin.
Or actually, the first half of this 11,000-word story is available today. The second half will go live tomorrow morning.
And to be honest, it's not exactly brand-new, either, though this is the first time readers are seeing it. According to an old blog post, I was working on this story during a trip to Malta and the Middle East in May 2008. It was one of those stories that started with the title, and as I worked out the basic situation of the story the plot and its world, things grew very complicated indeed, even given that I decided to set it in the same near-future historical continuum as a couple of my earlier stories. I clearly remember the bar in Chicago's Bucktown neighborhood where I was sitting when I named the main character Pell Franziskaner. According to my records, I finished the first draft around the time Barack Obama began his first term as president.
The story was a difficult one to write because I needed it to be light and frothy but dense at the same time. I took the Jeeves and Wooster stories as my model, though I think you'd be hard-pressed to see that in this final version. Connie Willis's screwball comedies like "Blued Moon" were an inspiration too, though again...
Full entry
Tweet
"What the hell are you doing?" the old man yelled into my window. "You can't park here! What's wrong with you?"
I had just backed very carefully into a space barely wide enough for the car. My friend Kevin was riding shotgun, my dog Ella in a nest in the back seat. Funny, I thought as the man angrily waved me back into the alley, we only missed our target by about twelve feet.
That was exactly one year ago this evening—Wednesday, June 26, 2013. It was the tail end of a 24-hour odyssey that already felt like a dream.
In reality, though, the odyssey went back much farther. For months, Laura and I had been planning a move from Chicago back to New York City. The company she worked for had offered her a job in its New York office, and in fact she was already spending much of her time there, transitioning into her new role. It fell to me to make all the arrangements for moving, to get everything packed, and to find us a new place to live.
Full entry
Tweet
This happened back on Sunday, April 6. That morning, like we do most Sunday mornings, we took the dog out for a walk for a couple of hours. On our way back to the house, Laura developed a hankering for a donut. We stopped by a couple of neighborhood bakeries that were on our way but none had donuts, and no other type of pastry would do.
A few blocks from home, I pointed across the street. "How about we stop over there at Dunkin."
"No," she said resignedly, "I don't want a donut from Dunkin."
That evening we went into Manhattan to see Lady Gaga's next-to-last concert on the next-to-last night of Roseland Ballroom's existence. I didn't consider myself a Lady Gaga fan, but the spectacle was pretty great.
Full entry
Tweet
Homeless man feeding
his McDonald's French fries to
pigeons. Share the wealth.
Full entry
Tweet
Just a quick reminder about tonight's Boundless Tales reading in Queens. The listed time is 7:30 pm, but if you're making the trip out I happen to know that the event won't actually start until 8:00 pm, and that I'm the last of the five readers in the lineup. That's not to give you an excuse for showing up late, but, you know, it's a bit of a trek from the city so you don't have to kill yourself to make it there on the dot.
Thursday, April 17th, 7:30pm
Boundless Tales
@ Waltz-Astoria
23-14 Ditmars Blvd.
Astoria, Queens, NY 11105
(N/Q train at Astoria-Ditmars Blvd)
Boundless Tales features themed personal essays, the theme this month being "
I Dominated/I Was Dominated
." My fellow readers include
Michelle Augello-Page, Sarah Bonifacio, Danny Herrera and Joan Willette
. See you there!
Full entry
Tweet
According to John Klima, he and I first met at the SFWA Authors & Editors Reception in 2001, perhaps introduced by Cory Doctorow. I have no memory of that. The first time I remember meeting John was at a party at a convention around that same time (I forget which one) where he was handing out free copies of his new zine,
Electric Velocipede.
I was dubious, eyeing the cheap, stapled covers, but everyone else around was acting like they'd just been given a gift of gold.
Before I started reading that first issue, I had never given much thought to sending any of my stories to fanzine markets, or even really to the semipros. Electric Velocipede changed my mind. The fiction was good, really good, and John had a keen, idiosyncratic editorial eye. And an air of unlikely coolness somehow clung to the roster of names on the cover. I wanted to be a part of it.
And by Issue 4, I was, with a weird little horror story called "Mrs. Janokowski Hits One out of the Park," a story I believed in but that no pro editor seemed interested in. That was the first of five EV stories over the years (including one under my Perry Slaughter byline). Along the way another story appeared on the EV blog, and John also published my chapbook An Alternate History of the 21st Century, which contained two more original stories that no one else seemed to want to touch. (One of those, "Objective Impermeability in a Closed System," ended up reprinted in Hartwell & Cramer's Year's Best SF 13.)
All this is by way of saying that Electric Velocipede has played a crucial role in my short fiction career, and I owe John Klima a deep debt of gratitude. Now, after a Hugo Award win and something like four World Fantasy Award nominations, EV is publishing its 27th and final issue. It's a sad occasion, but I hope you'll join me and a boatload of other contributors on Friday, February 28th, at Bluestockings Bookstore, for a reading, release party, and memorial service. It'll be great fun, and besides me you'll get to hear from writers like Robert J. Howe, K. Tempest Bradford, Nancy Hightower, Matthew Kressel, Barbara Krasnoff, Richard Bowes, Mercurio D. Rivera, Jonathan Wood, and Sam J. Miller. There'll be raffles and snacks, and a chance to purchase an EV sampler with stories by all the participants.
Full entry
Tweet
New York's
Hook & Eye Theater
company is nearing the end of its run of its new play "
The Summoners
." A surreal, mindbending blend of
Groundhog Day
and
Synecdoche, New York,
"The Summoners" tells the thought-provoking story of what happens when the blanket of clouds that has shrouded America for three years parts for five blissful minutes over one Indiana town—and the chilling media circus that ensues.
Our friend Cynthia Babak is part of the terrific cast that together devised the story of this play, which was then turned into a script by Gavin Broady. But it's only running two more nights! See it tonight or Saturday at The C.O.W. Theater, 21 Clinton Street in Manhattan. Tickets are a mere $18! Don't miss it!
Full entry