Nail salon workers
Lined up in a row of five
Taking a selfie
Full entry
Tonight I'm very excited to be part of the second
Taboo Tales
event in New York City. Come out and see us at
The PIT
and I guarantee you'll leave feeling better about yourself. But
get your tickets
quick!
Full entry
I'm very excited to be part of the second Taboo Tales event in New York City on Monday, October 10th. Taboo Tales is the long-running show from Los Angeles where people tell stories about their fucked-up lives. Come out and see us at The PIT on Monday and I guarantee you'll feel better about yourself.
Now, I'll let Taboo Tales tell you more...
---
We've learned New Yorkers are pretty fucked up so we're putting on our second show on October 10th. It's Columbus Day so tell all your friends to come out and discover this one of a kind storytelling show where we talk about topics no one wants to discuss in public.
Our BRAVE storytellers for this show will be:
Allison Guerra

Tony Carnevale

Kent Koren

William Shunn

Karen Fratti

Bobby Hankinson

Hosted by Vanessa Golenia and Kejal Macdonald
Happening at the PIT theater (24th and Lex)
7pm. Arrive by 6:30pm.

Save some money and get your tickets in advance!
$10 online tickets // $13 at the door

Want to see how much fun we had at the last one? Say no more. Check our event photos.

SEE YOU THERE!
---
More info:
http://tabootalestheshow.com/about-2/
https://www.facebook.com/events/1781798598730652/
Full entry
Oreo packet,
rip'd open and crush'd on the
subway floor. Tragic.
—for the kid in all of us
Full entry
The articles are beginning to pile up in my queue again, so it's time to clear them out and fill you in on some of the fascinating things happening in the world of Mormonism...
---
What do Utah Mormons have in common with the Orthodox Jews of Brooklyn? According to this fascinating Time article by Jon Birger, both religious communities are in matchmaking turmoil thanks to an excess of single women.
The wide-ranging piece is excerpted from Birger's new book Date-onomics: How Dating Became a Lopsided Numbers Game, and it explains how the gender imbalance has arisen in both populations, and what unexpected consequences have followed.
Full entry
Tourists in Times Square
Blocking the sidewalk to gape
At an ambulance
Full entry
The second and concluding part
of my new science fiction novelette, "
Our Dependency on Foreign Keys
," is available today at the online magazine
Across the Margin.
(
Part One
appeared yesterday.)
When last we left our not-so-heroic hero Pell "Franny" Franziskaner, he was no closer than he was at the start to figuring out who is sabotaging his cocktail party and threatening to kill him, nor to completing or even figuring out the task he's been given by the super-duper advanced A.I. called Hondo. But at least he's invented a cool new party game called dueling holaoke! Will Franny unravel the mysteries before it's too late? And will Hondo ever make an appearance at the party?
Learn all the answers now...
Part One: http://acrossthemargin.com/odfkpo/
Full entry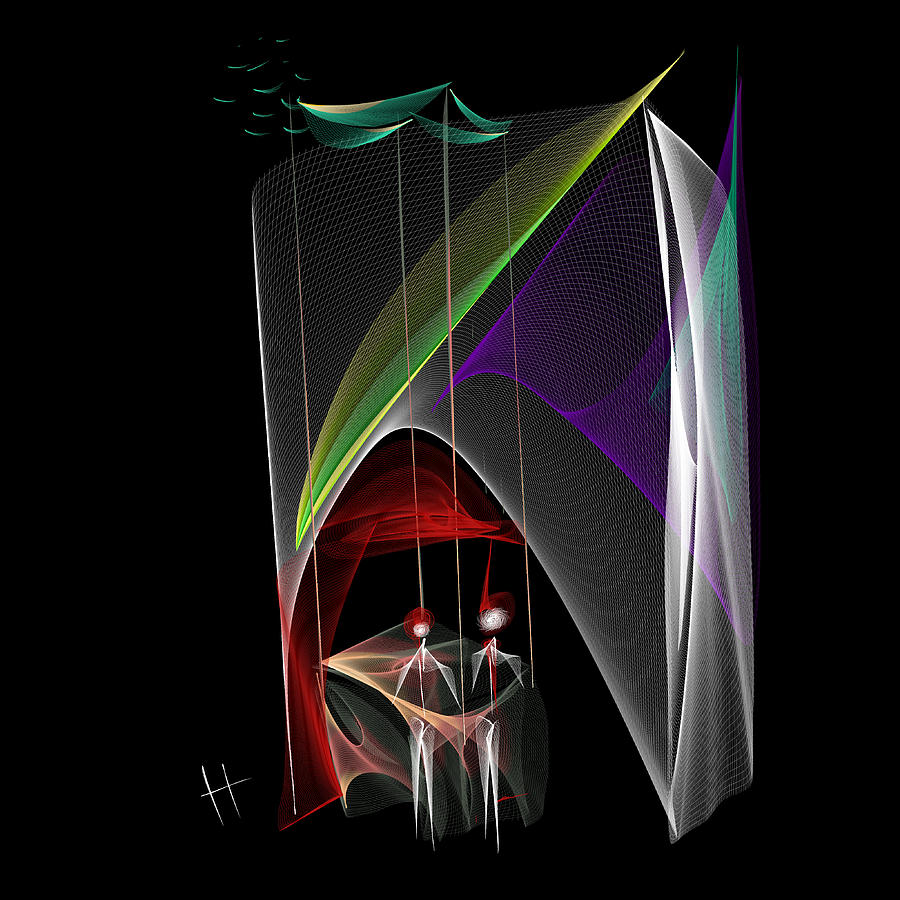 A brand-new story of mine, "
Our Dependency on Foreign Keys
," is available today at the online magazine
Across the Margin.
Or actually, the first half of this 11,000-word story is available today. The second half will go live tomorrow morning.
And to be honest, it's not exactly brand-new, either, though this is the first time readers are seeing it. According to an old blog post, I was working on this story during a trip to Malta and the Middle East in May 2008. It was one of those stories that started with the title, and as I worked out the basic situation of the story the plot and its world, things grew very complicated indeed, even given that I decided to set it in the same near-future historical continuum as a couple of my earlier stories. I clearly remember the bar in Chicago's Bucktown neighborhood where I was sitting when I named the main character Pell Franziskaner. According to my records, I finished the first draft around the time Barack Obama began his first term as president.
The story was a difficult one to write because I needed it to be light and frothy but dense at the same time. I took the Jeeves and Wooster stories as my model, though I think you'd be hard-pressed to see that in this final version. Connie Willis's screwball comedies like "Blued Moon" were an inspiration too, though again...
Full entry
"What the hell are you doing?" the old man yelled into my window. "You can't park here! What's wrong with you?"
I had just backed very carefully into a space barely wide enough for the car. My friend Kevin was riding shotgun, my dog Ella in a nest in the back seat. Funny, I thought as the man angrily waved me back into the alley, we only missed our target by about twelve feet.
That was exactly one year ago this evening—Wednesday, June 26, 2013. It was the tail end of a 24-hour odyssey that already felt like a dream.
In reality, though, the odyssey went back much farther. For months, Laura and I had been planning a move from Chicago back to New York City. The company she worked for had offered her a job in its New York office, and in fact she was already spending much of her time there, transitioning into her new role. It fell to me to make all the arrangements for moving, to get everything packed, and to find us a new place to live.
Full entry
This happened back on Sunday, April 6. That morning, like we do most Sunday mornings, we took the dog out for a walk for a couple of hours. On our way back to the house, Laura developed a hankering for a donut. We stopped by a couple of neighborhood bakeries that were on our way but none had donuts, and no other type of pastry would do.
A few blocks from home, I pointed across the street. "How about we stop over there at Dunkin."
"No," she said resignedly, "I don't want a donut from Dunkin."
That evening we went into Manhattan to see Lady Gaga's next-to-last concert on the next-to-last night of Roseland Ballroom's existence. I didn't consider myself a Lady Gaga fan, but the spectacle was pretty great.
Full entry